News & thoughts from around the web
× 4 Lessons From a Homeless Mother's Tragic Dilemma  theroot.com/articles/cultu… via @TheRoot
While I strongly disagree with the opinion here that Shanesha Taylor should be arrested for leaving the children in the car during her interview (the point was that,YES – it was not a good thing but the outrage is centered around the fact that this was the choice she had to make) , at least 3 of the  "lessons" here are important – daycare, better support for single parents, and the importance of a government safety net.   I agree that parental education is important, I do not think it applies to this incident. By all accounts, Shanesha is a loving & engaged mother. Parenting classes would not create a better support system and she would still be faced with making hard choices while homeless & parenting.
× 4 Criminals Who Spent Less Time in Jail Than the Homeless Mother Trying to Get a Job -… tmblr.co/ZuRCUy1BwHS6i
Ah,affluenza. Or just white guys getting away with shit.
× No, charity can't replace government aid. Here's why: bit.ly/1emGwxK
× Gap Between The Rich And Poor Now Same As in 1920s ezkool.com/2014/04/gap-be…
× Obama's economic adviser Betsey Stevenson explains the wage gap, how to fix it, and whether marriage cures poverty.
× The U.S. Cities Where the Poor Are Most Segregated From Everyone Else via @AtlanticCities buff.ly/1joDw8d
× A Nunavut family's annual groceries cost $19,760, but half of Inuit adults earn less than $20,000 –
David Natcher, a professor at the University of Saskatchewan, contributed to the report.
"For the folks up north, I think they're going to say 'Yeah, I'm glad you recognize this,'" he said. "For the folks in the South, I hope they're shocked and I hope they're embarrassed."
Natcher says Canada has the resources and capacity to improve food security in the North.
"The conditions in Nunavut in particular are in many ways dire. We have the resources. We have the capacity to address these issues and we can resolve food insecurity for Northern and Inuit communities."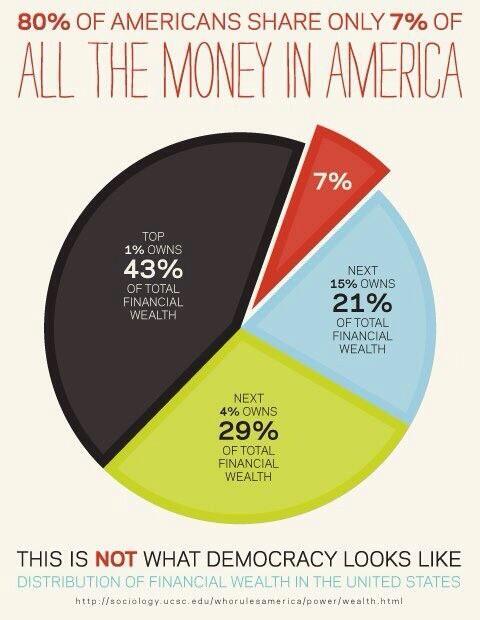 × Unemployed & heading toward foreclosure – Not a unique story right now. Single mom, constantly employed since the age of 18, suddenly unemployed. Never missed a mortgage payment until then and not only will she lose her house, she has no unemployment benefits now or potential job.
× Senator Bernie Sanders & Robert Reich are 2 guys I love these days. They call Walmart and the Walton family exactly what they are: the biggest recipient of welfare and the cause of working people needing assistance.
Here a panel of experts in corporate welfare try to defend Walmart and just sound like assholes. Video
×  Cirila Balthazar Cruz, the indigenous woman in Mississippi who was separated from her baby daughter will be allowed to proceed with her lawsuit against the state's welfare agency. And poor ,indigenous pregnant women in Oaxaca are being turned away from clinics and forced to deliver their babies outside on the steps,the lawn, wherever.
× Feeding the hungry should be about compassion not bureaucracy. bit.ly/1hhnNAm via  @etbowser

A city ordinance in Birmingham involving food trucks is hindering efforts to feed homeless & people in need.
×  Is Paul Ryan's New Budget an April Fool's Joke? slate.com/articles/news_… via @Slate
I just want that guy to go away & stop harassing poor people.