I barely touched my feedly this weekend, so this morning I had thousands of unread things. I clicked "Mark all as read". Then groaned as I realized I'd have nothing to share for lunchtime links today. Der.
So, here's some pictures of people growing things!  I hope it inspires those of you doing the gardening thing this year.
If any of you out there have gardens growing, I would LOVE to share your pictures. Send them to me at jupitersinclair@gmail.com
Maters in cartons via East Side Compost Pedallers
via 
Fresh Eggs Daily
"I love spring! The garden is looking good…we share the beets, lettuce, garlic and carrot tops with the chickens..they're not huge fans of the carrots themselves but our horses love those."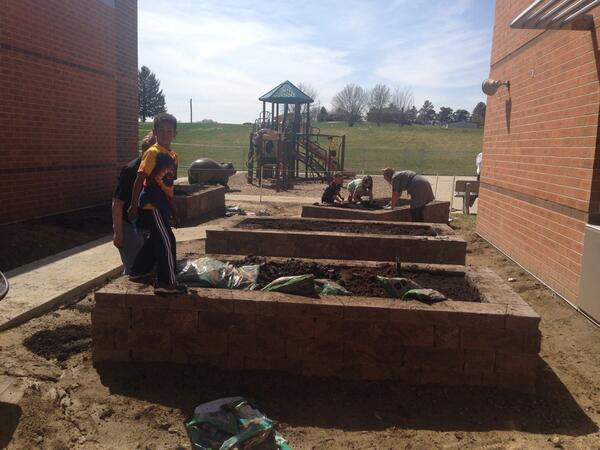 via Dee McKenna …"40 students added soil and compost to our new school garden! Get'n dirty at school!"
Jennydecki is getting chickens!  (Not her actual coop but she promises pictures soon)
Remember this family who was told they couldn't have a veggie garden? They won the right to keep their garden.
If you hear of actions like this happening against people trying to grow gardens in their own yards or as a community, please support them w/ petitions, community meeting, and every possible way possible. Allowing people to grow their own food is crucial to food sovereignty.