At another time in my life I was quite in love with Once-a-Month-Cooking.
Once A Month Cooking (or OAMC) is exactly what it sounds like. You cook all or most of your meals for the whole month in one day and freeze them. It's convenient, freezer to oven cooking that you have to do yourself.
I fell out of love with OAMC when I had a newborn and a challenging pre-schooler at home. Devoting that whole day to cooking was impossible and stressful and horrible. I know others who do OAMC who manage fine with very young children but usually it's because they have someone to help out. I didn't have that.
Now that both of those young people are in school all day and I'm able to have a pretty flexible schedule, I'm looking into doing OAMC again. The one thing I learned from doing this before is that it actually did save money in our food budget. The challenge for me now is quite simply a matter of having the funds all at once to do all the grocery shopping . This worked ok when we had food stamps since the entire SNAP allotment is given all at once. We don't get SNAP anymore and doing a lot of grocery shopping at once has been difficult.
However…the glorious day known as Taxmas has come to us. As of right now, we are completely paid up to date with all of our basic expenses with a nice chunk left.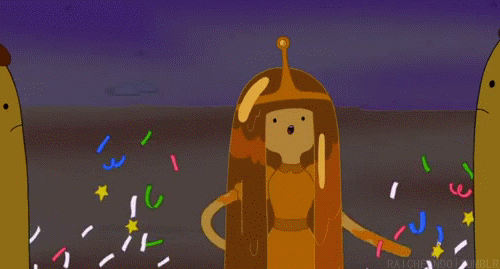 My strategy is to put the bulk of it in savings so I would then have the funds each month for groceries (and obviously everything else life wants to throw at us). For our family of 7, we spend about $550/month on groceries right now (which is what the USDA says a family of 4 usually spends, so we're already shopping thrifty) but since we no longer get SNAP, the rent or other bills are always late and because of past experiences, I always choose to buy food first.
And hopefully we'll have an epic garden this summer to bring down our grocery bill even more.
Our rent is increasing $25 this year,too. That doesn't start until August but I'm already adjusting things a little to account for that increase. I found a plan that would include our internet AND phone for the same amount that I'm paying just for our internet right now. It would save us $40/month BUT the only catch is that it also includes TV and of course the company can't make it easy and just have a package that's for Internet & Phone. I have no interest in getting cable but maybe I'll end up doing it anyway just to save forty bucks.
Aside from paying all the bills, I most definitely went shopping for all the things we needed (weirdest little things…tape, a thermos/water bottle brush,a can opener, towels…ridiculous little items like that). I restocked pantry staples. Boring things .
Thrifty Shopper had 50% off on all clothing last week and I took full advantage of that sale, anticipating both of these younger kids doing that growing thing they do.Old Navy had a pretty good sale,too. I'm now hoarding enough clothes in their bedroom closet in bins to open my own second hand clothing store probably but most importantly, they have a lot of clothes to grow in to.
I also bought a few things just because I wanted them.
I  bought The Zadie Dress pattern for myself. I've been coveting this since it came out and haven't had the extra money to get it. I haven't decided on fabric yet. That might be a whole process in itself.
And I had to buy pink sock yarn on Etsy because I have the most adorable little boy who loves pink but when he went shopping with my husband for new socks, he couldn't find any pink ones, not even in the girls' section. Just plain pink socks. None to be found. So,fine. Mama will knit him some.
Then there was the day I got emotional listening to Missing Richard Simmons and ended up buying "Sweatin' to the Oldies" on dvd. Still no regrets about that.
I've also had a few opportunities this past week to "pay forward" some of the economic kindness I've been given here recently. That's been my favorite so far. ♥
---
song of the day… "We Should Be Friends" by Miranda Lambert. My older kids are gonna judge me hardcore for this one and I don't care none.