The 2018 Farm Bill passes the House last Thursday by a very narrow margin. 213 yeas to 211 nays. If you're interested in seeing if your rep was on the yea or nay side of this, go here: Final Vote on HR2, June 21,2018
This bill cut $19 billion from SNAP which equates to serving around 2 million low income, food insecure people. It imposes stricter work requirements that can't be opted out by states.  Instead of giving working families a little relief when they finally get their heads above water, it imposes a strict benefits cliff that cuts off benefits to those who's income rises even slightly above the income eligibility limit. People formerly incarcerated for certain crimes are banned for life from receiving SNAP.  It also adds a ton of paperwork and reporting that will not only be expensive for states to implement but just complicates the application process. There are already under served low income folks not applying for SNAP because of the process and a lot of caseworkers are less able to act like social workers because of the amount of clerical business involved.
The Senate has introduced it's own version of the Farm Bill  that avoids all the mean stuff and instead expands the programs they know help and introducing pilot programs to improve healthy food access. It makes things easier for disabled and elderly people allowing them to certify for 3 year periods and tweaks the EBT system so it's more reliable.
In short, this is a bill that recognizes that SNAP works and strengthens it instead of hurting low income families. This bill will probably be voted on this week so call your Senators and tell them to vote YES on the Farm Bill.  There is a form letter here you can submit or call direct using 888-398-8702 or their office number.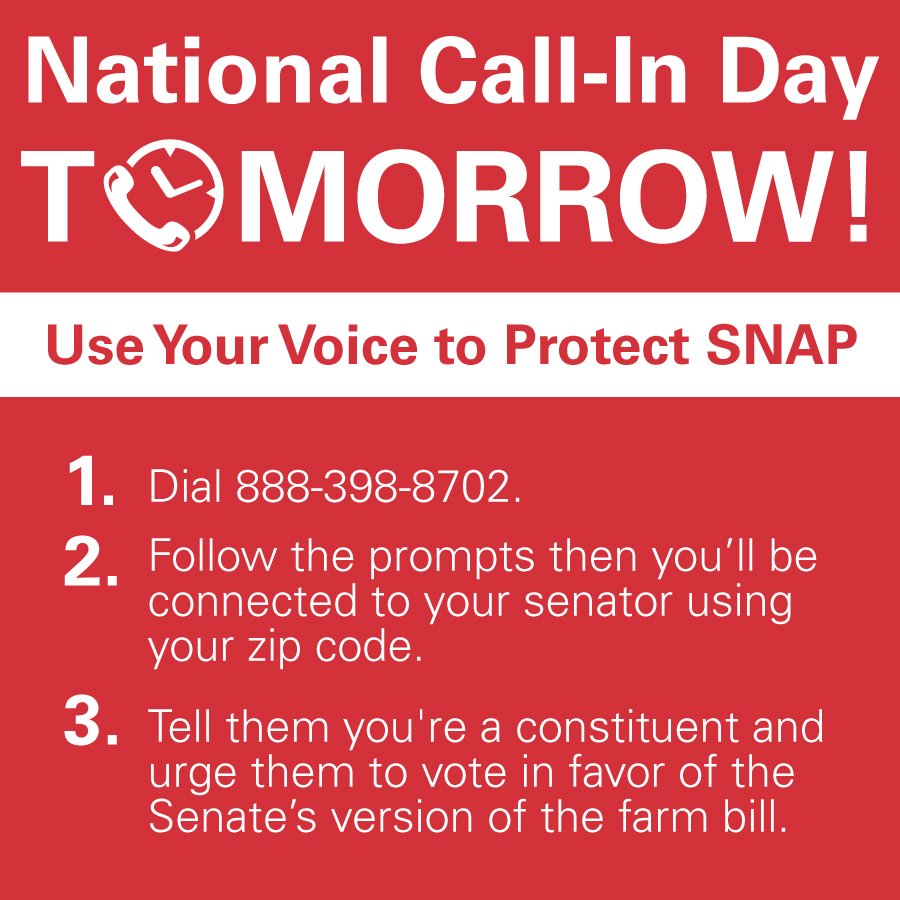 As always, if you're someone who hates making calls & deals with some anxiety over it, it's helpful to write yourself a little script of what your going to say. This is a great tip sheet for phone calling with anxiety: How to Call Your Reps When You Have Social Anxieties
[today's post brought to you by my delicious dinner of chicken stir fry that SNAP helped to purchase the ingredients for]